About Me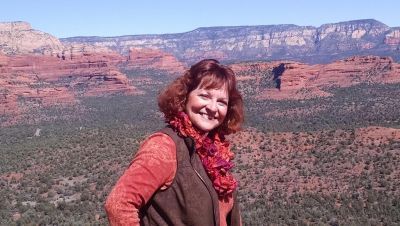 I have worked in the Healthcare field for over 30 years first as a PT Assistant, then as a Massage Therapist, Reiki Master/Teacher, Energy Healer/Instructor, Life Coach and ThetaHealer® Master Practitioner/Instructor. Over the last 10 years, I was able to integrate all the modalities and techniques I had learned into an individualized, personalized session.
I am now focusing my energies towards Life Coaching where I integrate the ThetaHealing® Technique via Skype/Phone and teaching this amazing healing modality to as many people as I can! Check out my website at www.thetahealing.com/moniquelacroix for more information on my upcoming classes. For further information about the ThetaHealing® Technique, click onto the Services Page.
I refer to myself not as a teacher, rather as an "Awakener", awakening that which is already within each and every one of us. My mission is to bring healing to this world one person at a time.
It would be an honor to me to assist you in making the REST of your life, the BEST of your life! Contact me at healingarts11@aol.com to schedule an appointment by phone or Skype
AMTA Member and Board Certified
https://www.facebook.com/monique.lacroix.39
https://www.innerpeacedesigns.net
Http://www.thetahealing.com/moniquelacroix
ThetaHealing® and ThetaHealer® are registered trademarks of THInK at http://www.thetahealing.com